Top Metal Roofing
Contractors & Services in Port St. Lucie FL
One of the most important elements in a company or business is to be able to offer a large variety of services and options to the clients. Otherwise, most of them will end up going to another company that can provide them all of the services they need, or will have to struggle in hiring different professionals to obtain all the required services. It can be chaotic and no one wants to go from one place to another to obtain everything. Therefore, our company has made sure to offer every single solution in the metal roofing industry so you do not have to go from a business to another.
As a result, every contractor and roofer under our wings is well-prepared, trained, and qualified to deal with the installation, repairs, and any other service in the field. Unlike other businesses in the same industry, we have a large variety of options that will not be less promising than the other. Something that worries most people in hiring a company with so many options is the possibility of getting disappointed at some services due to the amount of work and expertise it requires to always deliver the best. However, we have put a lot of effort into controlling the results in our company.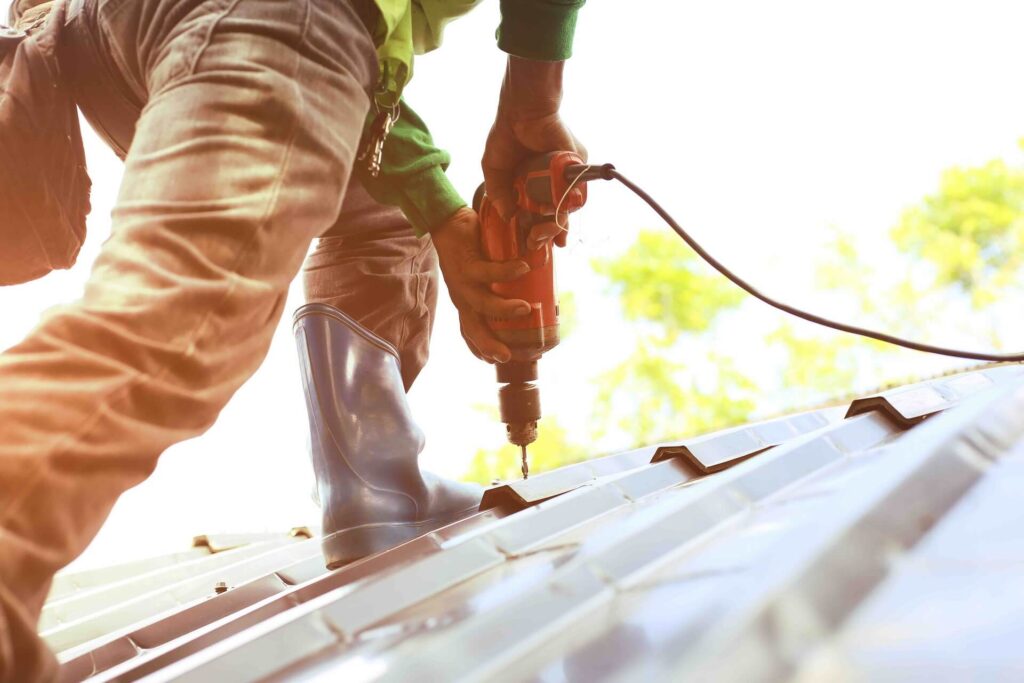 Thus, you should not expect anything less than high-quality metal roofs, maintenance, and anything related to them. That being said, at Port St. Lucie Metal Roofing Company we have some services that are more requested than others. For example, metal roofing installation is at the top of the list due to the number of people who are starting to fall in love with the systems. They noticed how durable they can be and all the variety in designs and profiles. It is only natural to notice such an increase in this service, especially in St. Lucie County where people care a lot about how their properties look, starting with the huge feature the roof is.
Now, the number of businesses and commercial properties with a metal roof installed is also high in the area. After all, metal roofs are known as 'commercial roof' due to how popular they have been for the last 50 years. Of course, it has come a long way before it started to be popular but that does not mean the number of people installing it was low. That being said, maintenance and repairs are required quite often for the same reason. Any metal roofing system can offer you durability and longevity, but repairs are inevitable and maintenance is crucial if you want to have your roof in its best shape for a long time. We can handle all this, but our list of services does not end there.
What you can get done with us
Overall, our services focus on different metal roofing systems available. To be more specific, there is a service depending on the final system and metal roof type you decide to install. If you are going for metal tiles instead of shingles, we have a special team of professionals for each option, and so it continues with the rest. However, all our contractors and roofers know how to deal with any task you give them and will help with the project at hand as long as you come up with a clear idea of what you want and need. 
Is it too hard for you to choose? We understand it. Our professionals can also be your advisors. After all, who could be better to tell you what is the best option more than someone who knows everything about metal roofs? Of course, we keep your preferences in mind and always follow the ideas you want in order to obtain the desired final result. It is not easy to decide what roof is better and how you can obtain the specific design. But if there is something about metal roofs for sure is that you can get any profile and style as long as you take the time to go over the materials, colors, textures, and more.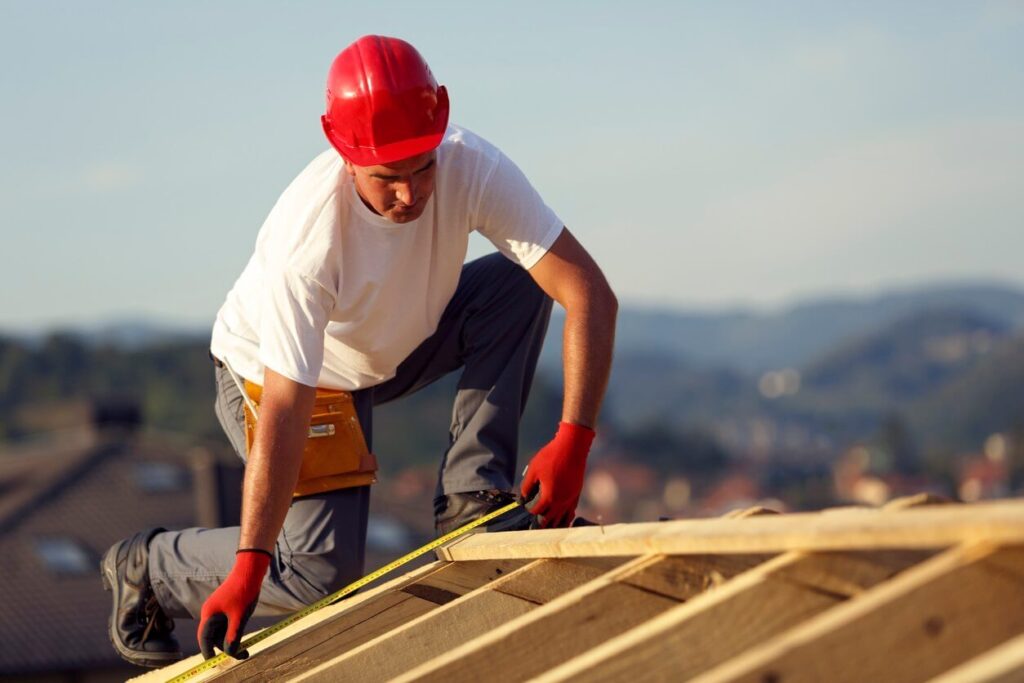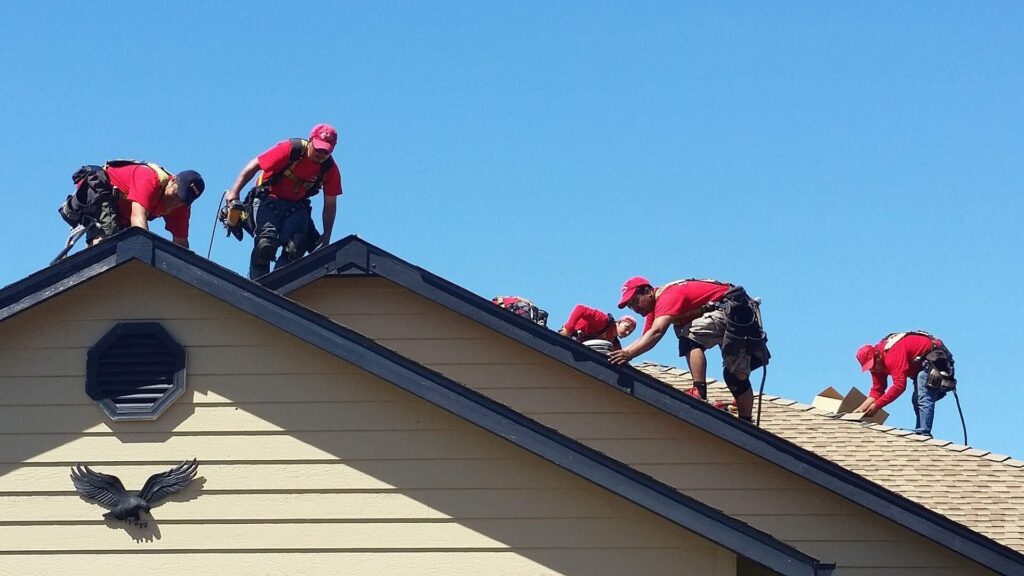 In the element of materials, you can choose between zinc, aluminum, copper, and steel. Being the second and last one part of the most requested ones among people in St. Lucie, Vero Beach, and most cities in the county and even Florida. Once you have chosen the material, you can start filling your mind with information about the colors, if you want panels or maybe shingles and tiles, and the list continues. With our contractors, you will save time and only focus on the options that fit your ideas and desires better.
What takes time in the task of choosing is having to organize all the options available and determine what is worth your time and money compared to those that do not meet any expectations. You can consider us as the filters for this in order to get to the final decision in no time. Now, what about the rest of the services and options you can find in our company. The list of our main services includes:
Any contractor or system is available in the market and our company.
We can work around all these services and needs, but if you have a project in mind just let our experts know more about what you need. In this way, we will be able to deliver the necessary services to meet your requirements and assist you in every step of the project.
Keep in mind our company is not limited to locations and as long as you are in St. Lucie County and nearby areas, our team will get there and deliver what you expect or more. Just make sure to contact us as soon as possible so we can start the inspections, the list of materials you will need for the idea in your mind, and start with the hard work in no time.
Time to Replace Your Roof? We Can Help
---
Considering roofing replacement? When it comes to roofing projects, many homeowners rely on professionals to get the job done. At Port St. Lucie Metal Roofing Company, our specialists stick to all the industry standards when installing metal roofing on both residential and commercial properties. Therefore, you can be sure of getting a sturdy roof on top of your house. As a result, you can get the best services from our company in the following fields;
What Locations do we Serve?
---
Port St. Lucie Metal Roofing Company is a name you can trust and rely on. Our metal roofing services were limited in Port St. Lucie, FL when we started. But with time our company has expanded and is now serving over ten locations within Florida.
It shows how reliable we are. Here are some places within Florida, where you can access our world-class metal roofing services: –