Port St. Lucie's
Tapered Panels Metal Roof Installation Group
One of the most difficult projects in the roofing industry entails having to deal with tapered roofs. It is hard to obtain a final result that will not leave spaces between the panels, tiles, or any roofing system you decide to install. And while covering all the empty spaces that are very likely to be there after the basic installation, you cannot afford to damage the final design either.
In short, it is not simple to just place panels, tiles, or shingles in tapered surfaces that will for sure give you a hard time. Of course, the difficulty increases according to the roofing system you decided to choose. Tiles can be a bit handled due to the possibility of cutting them or even creating specific pieces to fit in the empty spaces. However, this is not cheap and there is also a high risk that they will crack or split sooner than the rest.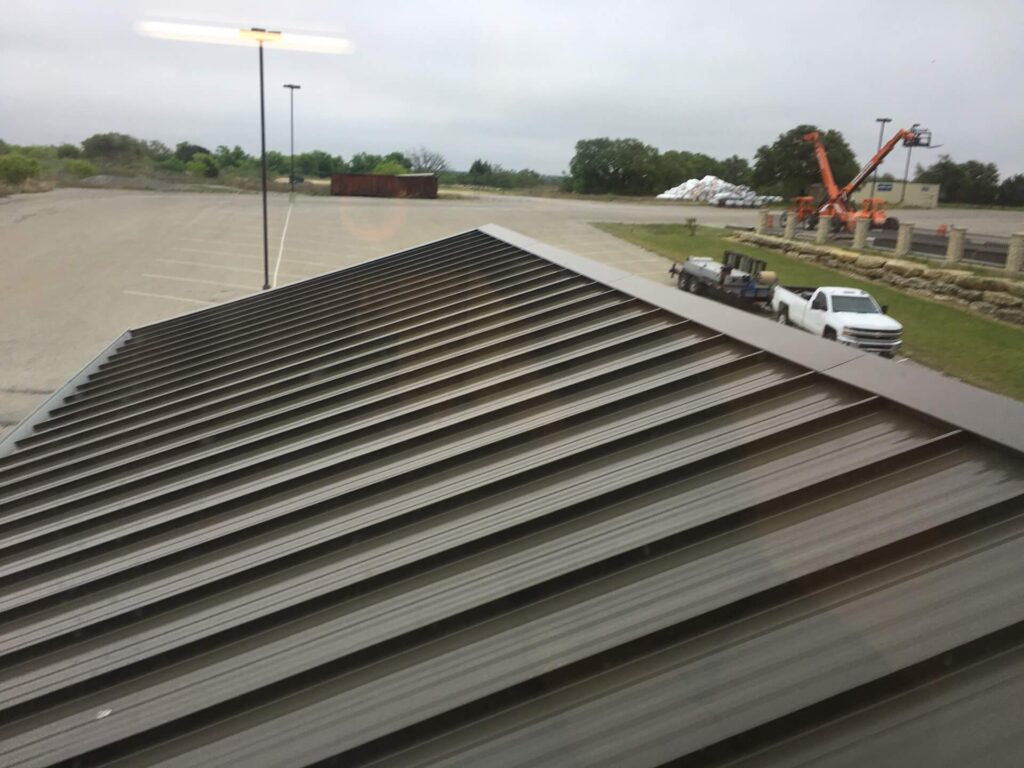 All this goes for roofing systems that involve concrete, slate, concrete, and even asphalt. Knowing this, what do you think is the best option for your tapered rood? Metal roofing systems are a good investment in any situation and climate in the city. When it comes to tapered roofs in specific, people would think there is no way they will work out perfectly. However, did you know you can cut and bend panels depending on the design you have in mind?
In short, you can obtain the final results without having to complete areas or worrying about the entire aesthetics of the roof. Now, dealing with the task of cutting and bending the panels according to the shape of the roof in order to obtain the tapered metal panels is not easy and cannot be done by anyone. Experts and professionals who have worked with machines over the years and handled similar projects need to come to assist you to guarantee the best outcome. Otherwise, you are very likely to obtain a poor result that will end in you hating metal roofs without a good reason just bad professional handling the project. Therefore, if you are looking for high-quality services and contractors who can ensure the best-tapered panels for your roof, make sure to contact us.
We at Port St. Lucie Metal Roofing Company have been working in the industry for over 20 years, and one of our most requested services is tapered panels made of metal roof materials. In Florida, it is quite common to find tapered roofs that require some attention in order to protect them. Now, it is an obligation to install tapered panels in order to cover them? Not really. But most people hate the idea of leaving them alone and without any decoration or design.
Yes, you can have a roof with the structure alone in those cases, but that does not mean you have to leave them like that. That being said, what is the main reason we recommend tapered metal panels? Because of the cutting and bending? Not really. Metal roofs in general can be installed over existing roofs, which means that even if you already have another system installed but you are unhappy with it, we can get the panels in place. Of course, all this depends on an inspection and final assessment to determine if the roof can or not handle the new tapered panels without going overboard with all the options.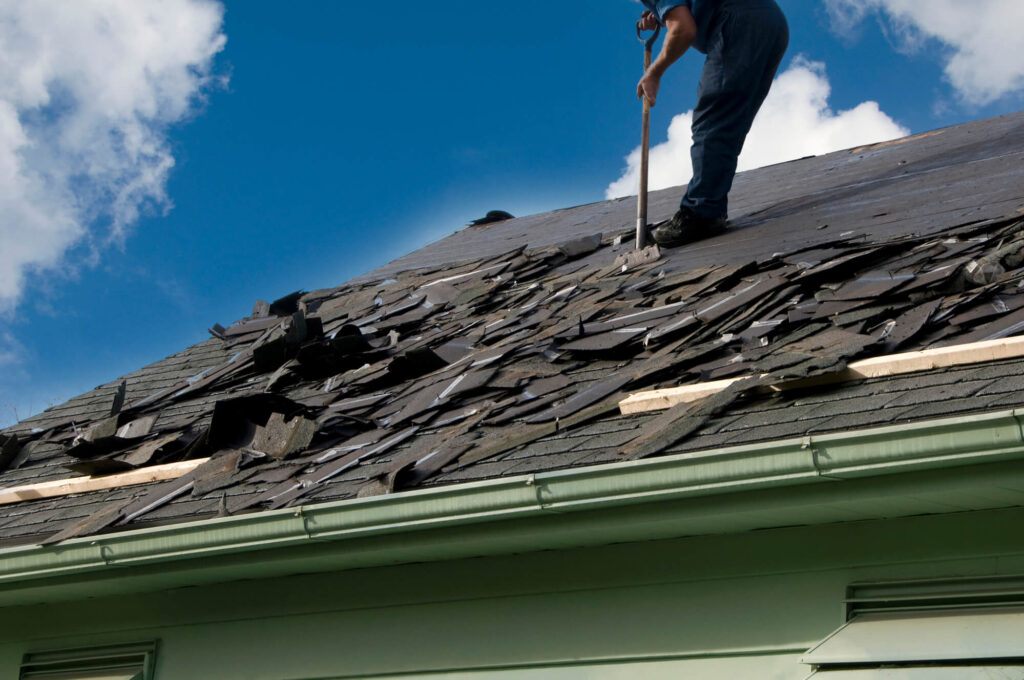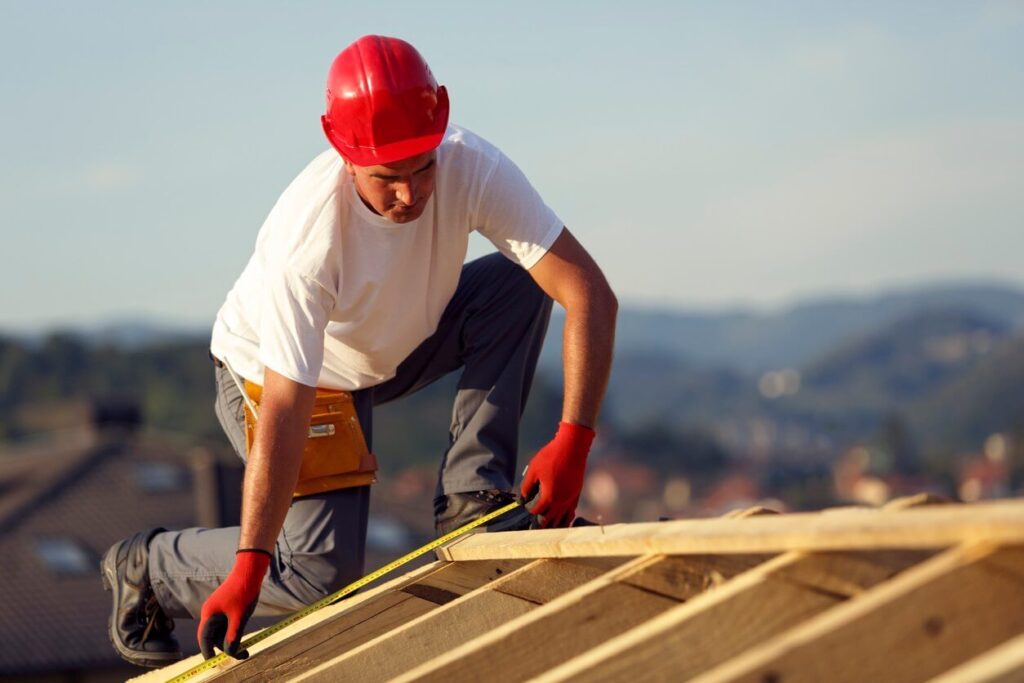 Why are we your best option to install these panels?
Our roofers have been well-trained to make sure the cuts and bends are clean whenever it is necessary to obtain a specific shape for the panels. Besides, acquiring the right equipment and tools is also a very important part of the final result. For example, most of the machines used for cutting metal are fixed and will not move no matter what you do. But for such a task like cutting tapered panels, you need one that helps you to achieve different angles.
Therefore, rotations and movements are crucial to guarantee the desired result in each panel and avoid wasting material in the process. All this takes a lot of work, but not more than having to use other roofing systems as an option. It is all about finding the right professionals and cutters that will do the task without struggling nor making you waste time and resources. Our company has taken this service quite seriously just like the rest, so we always deliver top results in order for our clients and future ones to believe their tapered panels are guaranteed. After all, they really are.
That being said, what are you waiting for? We know it is hard to make decisions based on what we just said, but we have several ways to show you we are the experts you need by showing you some properties we have helped before and installed some of our best-tapered panels. And many of our clients would love to give you personal feedback about our services and experts. As for the location, size of the property, and the type of structure we are willing to work with, do not worry about them.
We offer services to all the cities and towns in St. Lucie County and one of our strengths is that we work with commercial and residential properties. This means you can count on us no matter the size of your property and rest assured that our experts will work with any structure you own. Just keep in mind we will need to conduct an inspection when tapered panels are required. This will help us to determine the number of panels needed, how we are going to obtain the design you are looking for, and if we need to add some elements to guarantee the durability of the roof. Although this last part is mostly for situations where we are installing them over an existing one. After all, metal roofs are the best in durability and longevity among all roofing systems.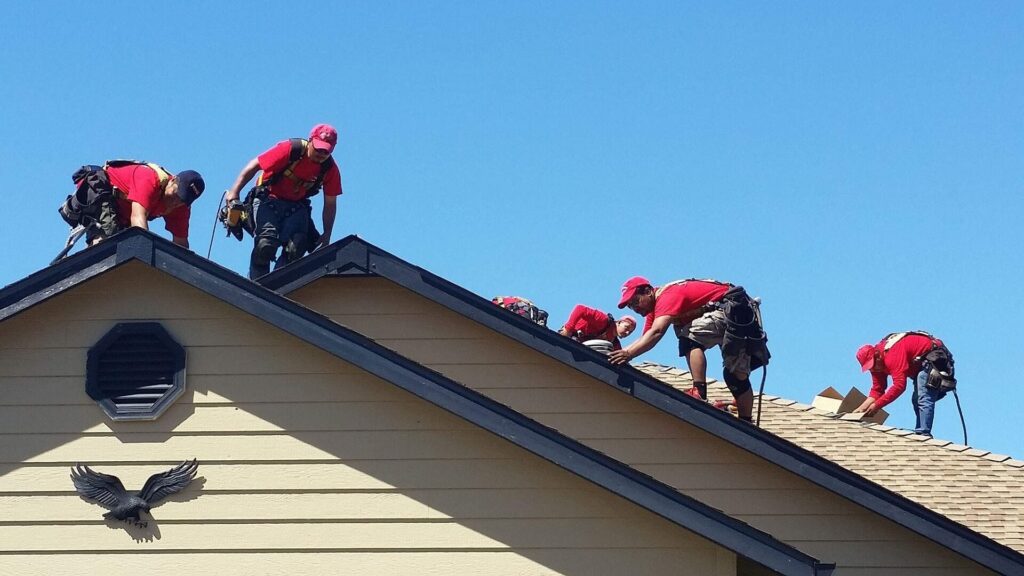 Time to Replace Your Roof? We Can Help
---
Considering roofing replacement? When it comes to roofing projects, many homeowners rely on professionals to get the job done. At Port St. Lucie Metal Roofing Company, our specialists stick to all the industry standards when installing metal roofing on both residential and commercial properties. Therefore, you can be sure of getting a sturdy roof on top of your house. As a result, you can get the best services from our company in the following fields;
What Locations do we Serve?
---
Port St. Lucie Metal Roofing Company is a name you can trust and rely on. Our metal roofing services were limited in Port St. Lucie, FL when we started. But with time our company has expanded and is now serving over ten locations within Florida.
It shows how reliable we are. Here are some places within Florida, where you can access our world-class metal roofing services: –