Port St. Lucie's
Metal Roof Replacement Roofing Team
There is one thing you should try to avoid at all costs: having to replace your roofing system. This project takes a lot of work and usually, it is quite expensive regardless of the specific roof you have installed in your property. It is inevitable to deal with it at some point. Mostly, when the life-cycle of your roof has come to an end. However, many property owners find themselves trapped into having to perform this process over and over again, and it can be due to several reasons:
The installation of the roofs has not been done properly, resulting in problems, constant repairs, and having to get rid of it way too soon.
The roofing system was not the best option for the structure and climate of the city.
You did not conduct or perform maintenance periodically to guarantee durability and longevity.
It is constantly receiving damage from an external source—which is unknown most of the time.
If you are facing one of those problems, you definitely need to get the right professionals to deal with them. This is another problem that needs to be added to the list: not hiring the right people for the task. It is hard to determine who can deliver what you need and want when you do not have experience with them nor know too much about the industry. But you can always rely a bit more on proofs provided for the company itself, feedback, reviews, and some recommendations from people you know.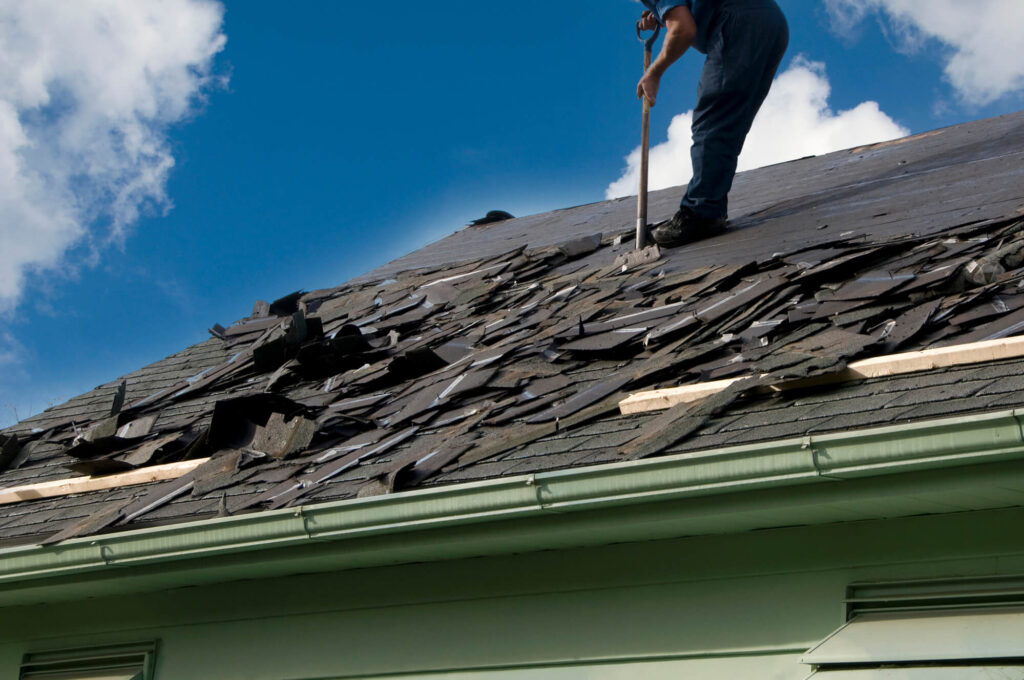 That being said, what roof do you have installed in your property? If your answer is 'metal roof', we have the solution for all your problems and replacement need. At Port St. Lucie Metal Roofing Company, we are experienced in every metal roof project, including replacements for several reasons. In the case of metal roofs, it is not common to replace them after a short period of time, so keep this in mind. This means you might need one due to how many years it has been installed and it is time to get a new one.
Or someone did not install it properly and as a result, you are here trying to get it fixed but sadly, will end up spending time, money, and effort in a new one. Our company has helped many people in St. Lucie and cities all over the county with this project, and we assure you that it will not be simple but still easier compared to other roofing systems.
What does it take to have a metal roof replaced? 
It is not as difficult as other roofing options—as mentioned before. However, it still needs to be done by experts and contractors with expertise in the field. Otherwise, you will need to go all over it again. Keep in mind that replacing a metal roof means you are installing a new one, so you should just add the removal task to the installation one and you will have the project you are asking for. This means it will be even more crucial than installation alone. 
Fortunately, metal roofs come with the benefit of not having to deal with too much debris—almost none—and the installation is fast when you have professionals like us. Now, do you really need to replace it? Overall, metal roofing systems can last for over 60 years, so it is weird to replace them quite often even when we consider all the properties in St. Lucie County. This is why inspection is so relevant in those cases: because they can save you from this project.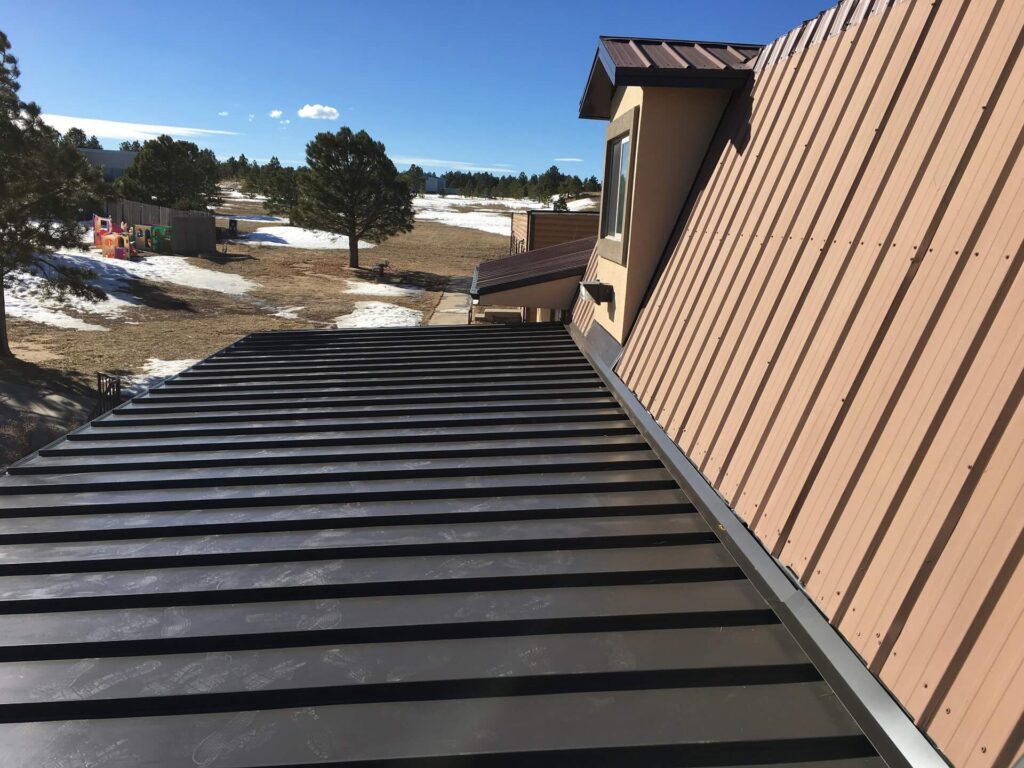 Replacement is not something you want to deal with, it does not matter how simple it can be with the right experts doing the hard work. If you come up with better solutions or discover it is not necessary, you get to save time, effort, and money that can be invested in other things. However, if you DO need it, there is no other thing to consider. We will be the ones determining this though in order to make sure you are going for the right service.
Now, moving onto the main question again, it does not take too much work to replace it. The good thing about metal roofs is that you only need to retire the pieces instead of the entire structure. For example, if you used panels or shingles, it is as simple as getting them one by one. It can be tedious depending on how it is done, but ten times easier and less overwhelming compared to others like asphalt and concrete that usually force you to do some real hard work in demolition. How is this possible?
Most metal roofs are installed over an existing roof, which is only possible with these systems in particular. This makes the task easier most of the time. In the case of metal roofs being the main system in the property, it is not that different. We only need to take extra measures in order to prevent some parts of the roof to fall inside the property or from the top of it. Everything can be handled easily with the right equipment, tools, and professionals.
Therefore, do not worry, it is not going to take us weeks nor several days as long as the roof is not severely damaged and extra safety measures need to take place. The final steps and plan will depend on the inspection and what it shows in order to determine what needs to be done. Not all metal roofs are removed in the exact same way, but they do not cause troubles most of the time. Rest assured that the task will be handled properly for our roofers and all you will have to worry about is to contact us as soon as possible. We are available in the entire St. Lucie County and all year round to deal with your replacements and other needs or projects whenever you need us.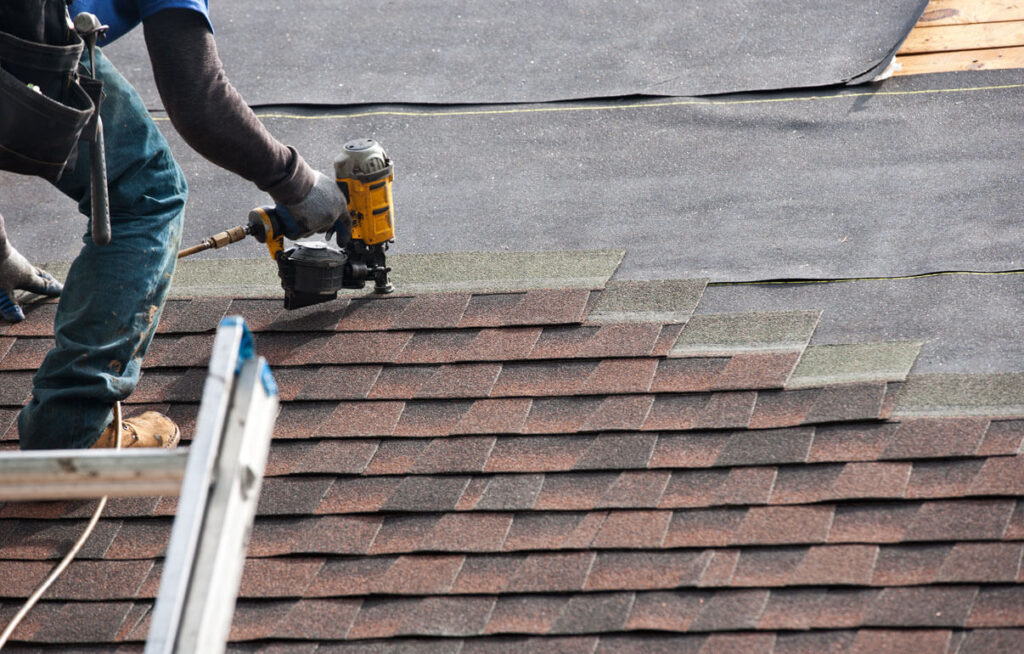 Time to Replace Your Roof? We Can Help
---
Considering roofing replacement? When it comes to roofing projects, many homeowners rely on professionals to get the job done. At Port St. Lucie Metal Roofing Company, our specialists stick to all the industry standards when installing metal roofing on both residential and commercial properties. Therefore, you can be sure of getting a sturdy roof on top of your house. As a result, you can get the best services from our company in the following fields;
What Locations do we Serve?
---
Port St. Lucie Metal Roofing Company is a name you can trust and rely on. Our metal roofing services were limited in Port St. Lucie, FL when we started. But with time our company has expanded and is now serving over ten locations within Florida.
It shows how reliable we are. Here are some places within Florida, where you can access our world-class metal roofing services: –