Port St. Lucie's
Metal Roof Repair - FREE Inspection & Quote
Whenever you have some repairs in your hands to deal with, always try to not handle them on your own. At least, not when you dealing with roofing systems and everything that entails having to go to the top of your property. Roof repairs can be dangerous when you do not have the right equipment nor expertise. There have been several accidents over the years and we do not want you to be another one on the list that can be lucky or not to get severely injured. Therefore, what is the best option that is left? Find professionals for it.
When you are looking for professionals and experts in the field, you need to be specific about the roofing system you have installed in your property. Keep in mind that not all of them are repaired in the same way nor the problems are the same. For example, you cannot expect to repair clay tiles with the same material you are using for asphalt or concrete. The same applies if it is the opposite situation. This means you need to search for experts in the roofing system you installed and make sure they are able to handle the repairs properly, or you might end up with more problems than solutions.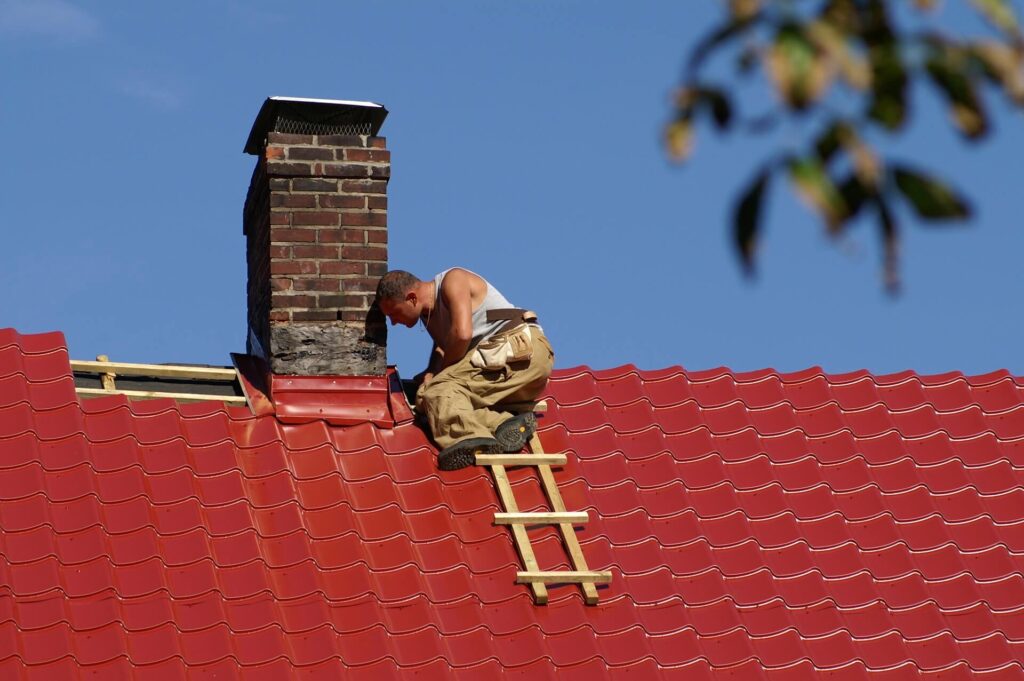 If you have installed a metal roof at home or in your business, you can count on us for any repair that needs to take place. We at Port St. Lucie Metal Roofing Company provide the best services in the industry and can guarantee repairs that will leave your metal roof looking like a brand-new one. It is simple to deal with metal roofs when you compare them to other systems. However, that does not make them less dangerous when having to perform the repairs nor easy to handle without the right equipment and training.
This is why we encourage you to go for reliable roofers like us who can handle every single problem that a metal roof can give you. From simple fasteners out of place to gutter in the stucco and damaged panels that need to be replaced. Whatever it is, we have the answers and solutions.
What are the problems your metal roof can give you? 
Most of the repairs we perform for metal roof owners consist of fasteners and nails. You see, part of the repairs that need to be done in the future are related to the installation of the system. In simpler words, when an installation is done incorrectly, problems will arise without any doubts. What are the most common repairs due to this? Those that involve fasteners that are not of the same material as the roof.
Rust growing in the roof, and some corrosion despite the methods available to prevent it. In the first situation, some roofers decide to use fastener or nails that are cheaper in material and do not consider the chemical reaction that comes from this. If you look at your roof and notice some rust or corrosion in the areas where they are placed only, that means you need to change them as soon as possible to prevent more problems. This can be easily avoided by just using the right fasteners or nails when placing the panels, shingles, or tiles.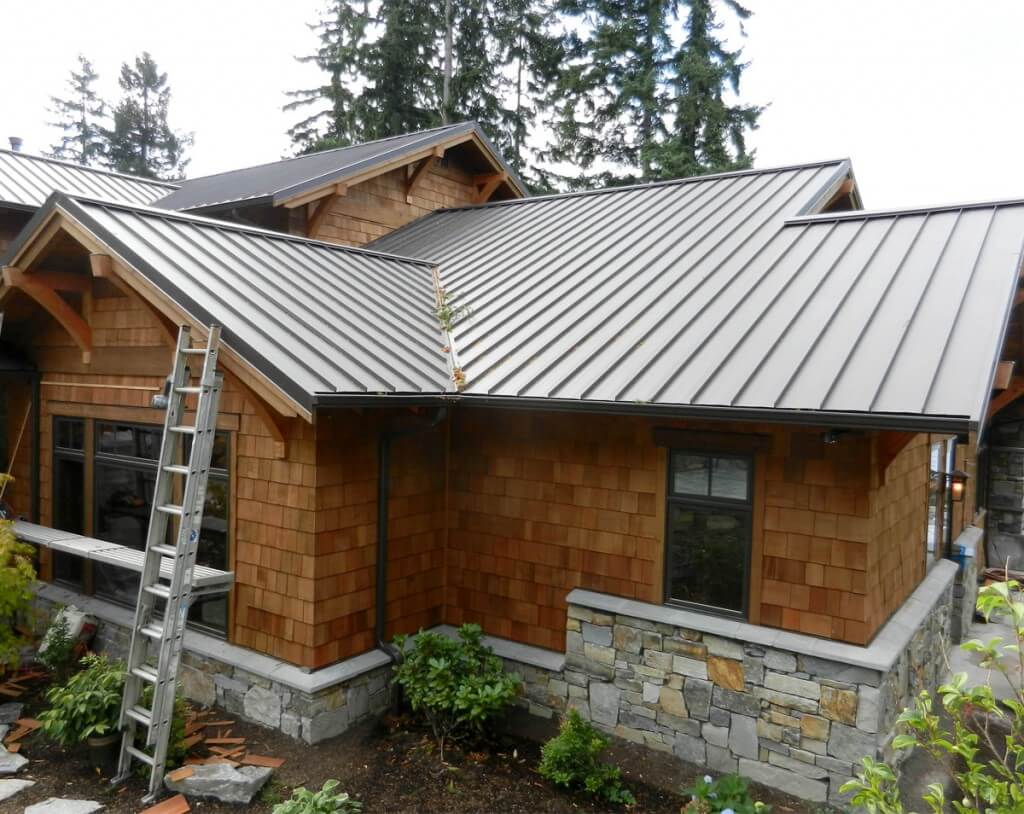 As for corrosion or rust in other areas, it is true metal roofs are known for getting them over time. However, with all the options in coating and additions, there is no need to worry about this anymore. And coating is just another thing that comes with the roofing system, it does not matter if you ask for it or not.
But due to the variety of coating, you need to choose one that not only fits the material but the climate of the city or town. Some coatings are better for hot weather while others work better in places where rain and snow are quite often. You can also add different elements to work around all types of weather and cover every single need in this matter. Also, coating layers are required to boost the longevity and durability of the metal roof. As for the last repairs we mentioned, replacing panels due to some damage or circumstances is not that weird unless it needs to be done only a decade or two after the installation.
Metal roofs can last for over 60 years, so maintenance and repairs like this are not common in the early years, only for some exceptions. Other serious problems include gutter in stucco or dealing with some filtrations due to bad installations. All this can be handled for our professionals who will inspect and assess your roof in order to determine the real problem and proceed to fix it.
Can you trust us with your metal roofs? 
Absolutely. Our company has been in business for several years now and besides installations—which we have always conducted properly—, we are well-trained and experienced in repairs. Therefore, whatever you have in your hands can be dealt for our experts and contractors. Keep in mind that the longer you take to repair or handle the problem, the more difficult it will be to find solutions or avoid having to resort to the most expensive ones. So, to make your life easier, always contact us right after you notice a problem.
Do not forget about the maintenance that needs to take place every once in a while, to guarantee the longevity and durability of the roof and also, to avoid many repairs in the future. Every roofing system requires maintenance, so do not consider it as something metal roofs need only. That being said, what took you here in the first place? We know you have some problems in your hands already.
Therefore, do not hesitate to contact us and let our experts know what they are all about to start working and find solutions as soon as possible. Rest assured that with us, you will not have to struggle in finding professionals who will solve everything.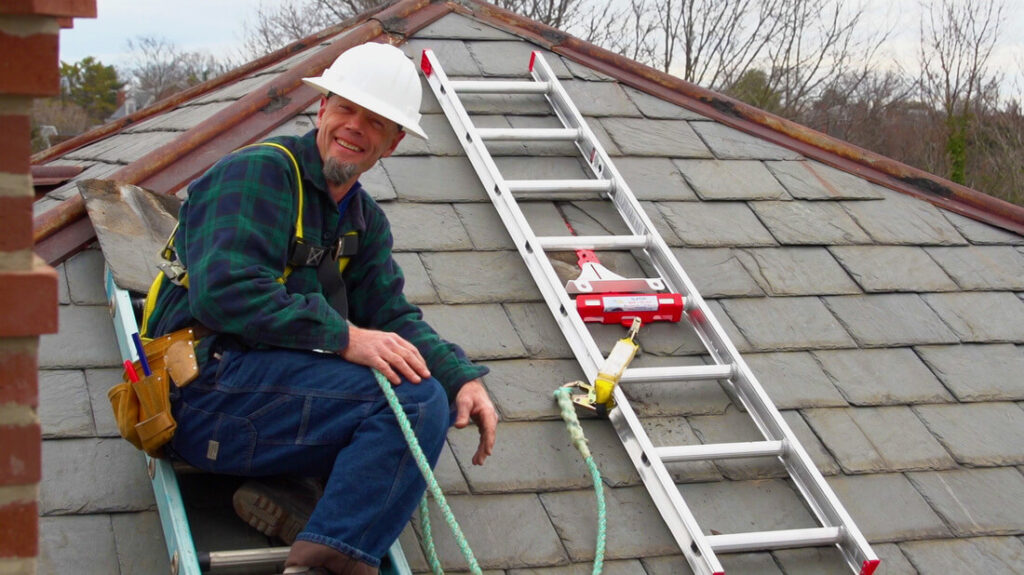 Time to Replace Your Roof? We Can Help
---
Considering roofing replacement? When it comes to roofing projects, many homeowners rely on professionals to get the job done. At Port St. Lucie Metal Roofing Company, our specialists stick to all the industry standards when installing metal roofing on both residential and commercial properties. Therefore, you can be sure of getting a sturdy roof on top of your house. As a result, you can get the best services from our company in the following fields;
What Locations do we Serve?
---
Port St. Lucie Metal Roofing Company is a name you can trust and rely on. Our metal roofing services were limited in Port St. Lucie, FL when we started. But with time our company has expanded and is now serving over ten locations within Florida.
It shows how reliable we are. Here are some places within Florida, where you can access our world-class metal roofing services: –