Welcome to
Port St. Lucie Metal Roofing Company
What is in your mind these days? The need of going outside in order to enjoy some time with nature and with some loved ones? We are all there due to this pandemic. However, let's focus on some ideas you probably had during all these months, and right now, are starting to push a bit more for you to start doing something about them.
A good example and thing we can mention in this matter is the need many property owners have when it comes to renovating or remodeling their homes and even businesses. Spending so much time at home has been the main reason behind all the remodeling projects and even some new additions to the structure. It does not sound that reasonable when you think about social distancing, but when you go for specific services and take it easy, you can get a few things done in your property. As for commercial ones or businesses, it is probably the best moment to do something new to attract more people when everything is back to normal.
But that being said, do you have any idea of what you can do that does not involve a ton of people entering your property and having contact with them? Here is an advice: aim for the external areas or parts of the properties where most of the time, the experts will need to spend time instead of indoors. Your roofing system is a good option to start and overall, you should pay attention to this part of your property to finally obtain more positive results and changes. Paying attention to your roof is crucial if you want to have a well-designed and good-looking property in general. After all, you can have the best walls, painting, features, floors, and more. But when you do not have a roof that does not only look stunning but it is also durable and long-lasting, you have serious problems.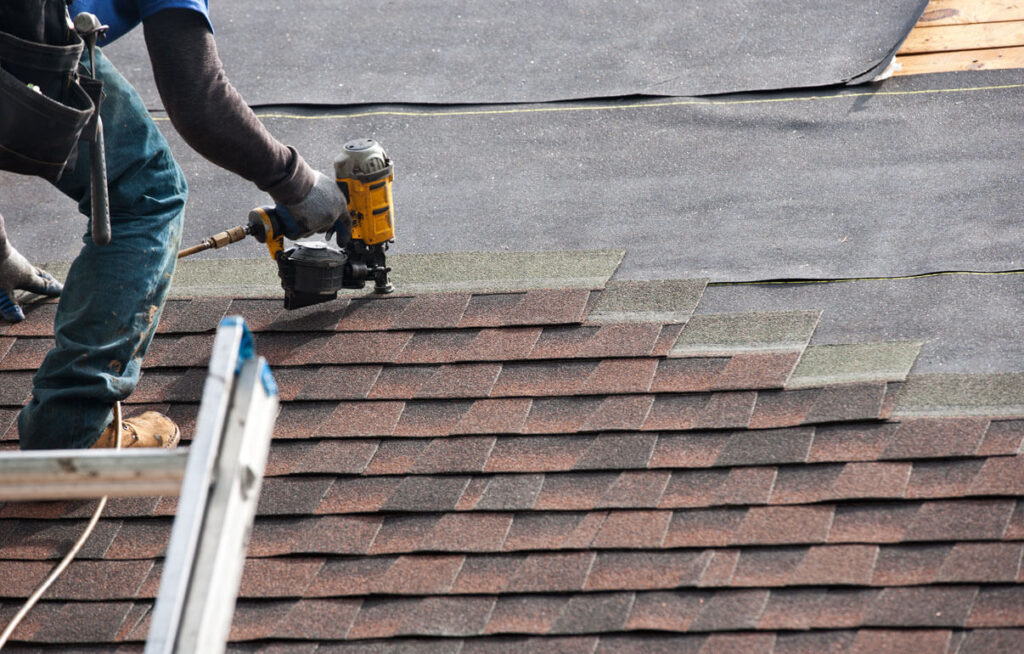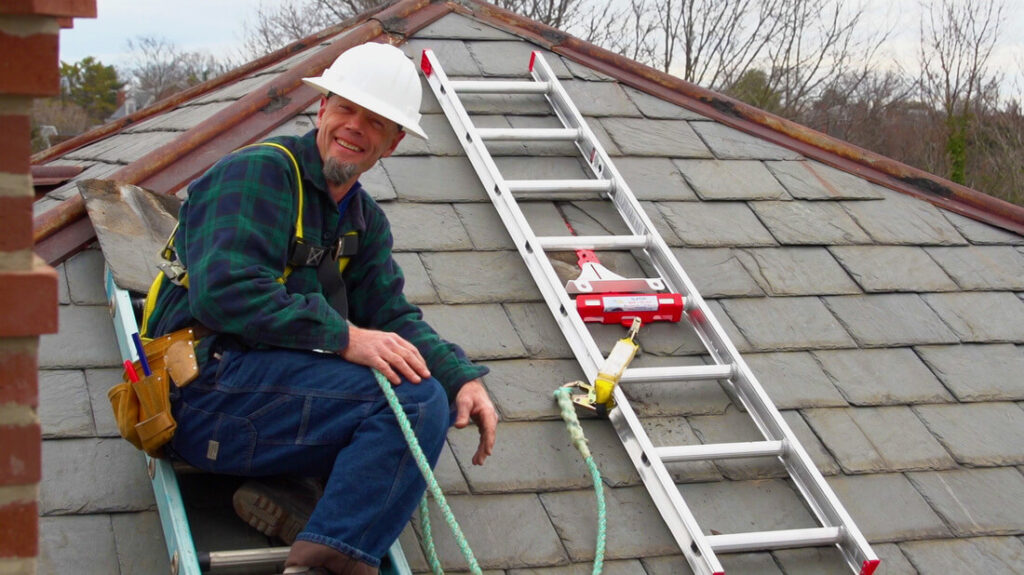 Just think about the climate to have a better idea of what we are trying to tell you. For example, in St. Lucie County, all cities and towns handle hotter weather than other areas although you can have good weather for several months in the year. But when you have such a climate you need to make sure your roof can stand all the changes and each condition. Therefore, keep in mind you will need not only a roof that can stand rains but also hot days.
What does this have to do with the entire topic of remodeling in order to obtain a new design? Everything. When you are looking for a new roofing system, you cannot choose the materials and final system based on how it looks only. If you do, we are certain you will end up regretting your decision, unless you were lucky enough to have an amazing option in mind all this time. After saying this, what should you keep in mind when looking for a new roof for your residential or commercial property?
Here is a list of the most important elements:
Make sure it works well with any type of weather—rains, snow, and heat.
Always go for long-lasting and durable options that can promise you decades of good use.
Think about the initial price but also in the expenses in the long-term. Does it become cheaper the longer you have it installed?
Always do your best to find one that is easy to install even when you will still need experts and professional roofers.
Consider the most random options since they can surprise you.
Start with choosing the material according to your needs and climate then, move onto the other characteristics and features of the roof.
Always consider the future repairs and maintenance that will need to take place.
Think about the experts and professionals available in your area for the specific roofing system you want to choose. Is there any that can meet your expectations?
Having all this in mind will help you to find new options that can be better than the one you considered all this time. So, you can look at these elements as crucial requirements to choose a roofing system but also, as important points to expand your perspective about them and the options available. For example, if you are truly looking for one that is able to meet every single one of those elements, you will have a hard time with it.
After all, you cannot have it all but in the end, it is about what do you prefer and what you can sacrifice depending on your needs and ideas. However, something that is very close to meeting every single requirement is metal roofing. We can go over all the previous elements one by one, and make sure to answer them properly according to metal roofing systems:
They are amazing with any type of weather—from heavy rains and snow to hot summers and seasons.
They are known as the most durable and long-lasting roofing systems in the market since they can offer from 50 to 70 years of use.
Metal roofs can be a bit more expensive when compared to asphalt or concrete, but thanks to their durability and longevity, you end up spending less in the long-term.
They are easy to install and can go over new constructions or even existing roofs in the property.
It is not the usual option for most property owners, but the variety and options in metal roofs can surprise you without a doubt.
They come in 4 different materials: aluminum, copper, zinc, and steel. All of them offer the same benefits and each one has a large variety of designs and styles.
Repairs are not that frequent with proper installation and maintenance needs to be done every once in a while.
Finally, for the last part, you have us at Port St. Lucie Metal Roofing Company. Our company provides metal roofing services in your area and any city or town in St. Lucie County. This means you will not have to struggle to find a reliable and experienced company in this industry that can get to your property in no time. We are here waiting to know about your projects, questions, doubts, and anything related to metal roofs.
We know it is a lot to process and if metal roofs were not your first option or even an option at all, it can be a bit difficult to understand how beneficial they are. However, we are here for this as well. Keep in mind from now on that we are experienced and well-trained roofers that can handle any metal roofing project. But we are also advisors and assistants that will assist you in knowing more about the systems, designs, colors, and every option available so you can make the best choices according to your preferences and needs.
So far, metal roofs meet the things and aspects you should keep in mind 24 hours a day and 7 days a week, which makes it stand out among the rest. Now, if you still have doubts and do not know if this is what you need, it will take another 5 minutes to explain to you why metal roofing is the best investment you can make in your life.
Why metal roofing for your residential or commercial property? 
Following the previous idea and situation of the pandemic, we are sure there is something you already know about it: we are consuming way too much energy. This is a fact since we spend most of our time at home either sleeping, working, or entertaining ourselves with technology and maybe, some outdoor activities in the yard or near the park. Although many businesses and commercial places have stopped working and this saves a lot of energy itself, the time we spend at home is getting out of hands with the energy. 
For example, in Florida is very common to use air conditioners during those crazy hot days, and since going to the beach is not always an option, we have to resist somehow. As a result, we use them more than usual. Metal roofs can help with the weather in general for two reasons: they reflect the heat and help to cool down properties or control the temperature in the room. It is all about choosing the right material for the city you live in and the coating that will complement the final result in order to fight back different types of weather. With this only, you already know you will be able to save energy, making metal roofs a good option when it comes to energy-efficiency and environmentally-friendly.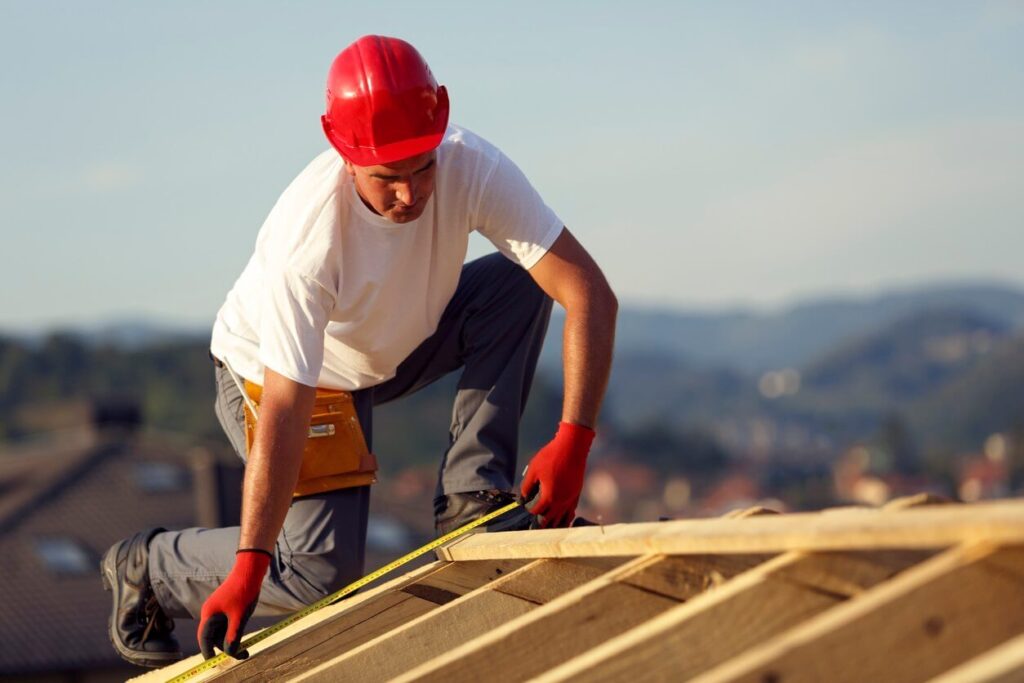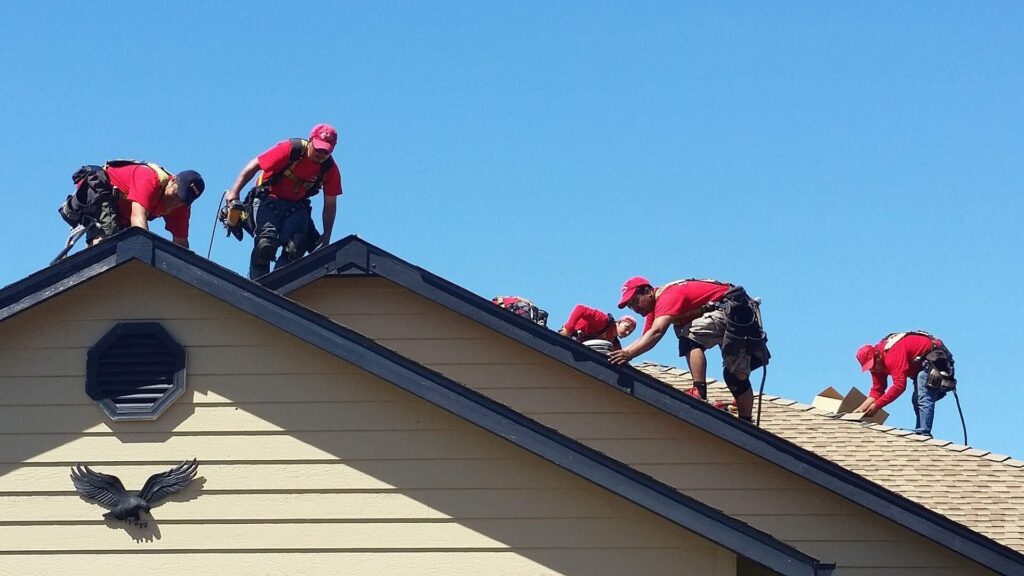 Now, is this enough to go for this option? Somehow, it should be but we understand where you are going while thinking of this question. Metal roofing systems provide a large variety of designs that can help you to obtain traditional or modern styles and results. This is when it comes to the aesthetics part and we still have to say that the colors, textures, and coatings available are quite a large list. What is there left to cover about this roofing option overall?
We almost forgot: you can install them anywhere. One of the biggest benefits not only lies in the option of installing any of the systems available over existing roofs. It is also about being able to go for different shapes, such as tiles, shingles, and panels that can be cut and bent. Take tapered panels as an example. Many people in cities such as Vero Beach and St. Lucie decide to go for metal roofs because they are able to install the panels in tapered surfaces that are left stunning after the installation.
There are many good things about metal roofs that make you think, "why wouldn't I install them in the first place?". Of course, nothing is perfect when you go deeper into the topic. For example, metal roofs can indeed be a bit noisy and have problems with rusts and corrosions. Are those problems inevitable? Not at all. It is about informing yourself and researching.
If you ask us if we would install them despite being a metal roofing company in the first place, let me answer this question as an individual: absolutely. First, I would be able to save money even when I may need to invest around $1 or $2 per sq. ft. But in the long-term, I will not have to worry about repairs that will happen constantly nor about maintenance. Metal roofs are promising and they actually meet what you are promised with the materials and options available. If you need more information to come up with the decision, that is completely fine and we can continue to help you with it.
What are all the metal roofing systems available? 
Here, we have to divide them according to different aspects. For example, let's start with the materials. If you choose between steel, aluminum, copper, and zinc, you will have at least 3 or 4 different options with each one of them. In short, you will be given a variety of roofing systems according to the material you use. Steel is a special case because there are 3 variations already outside the ones you get. 
Considering those 3, you get more options depending on the specific steel variation you choose. So far, it is a bit confusing but we trust that you will be able to keep up with it. Now, let's move onto the designs. Tiles, panels, and shingles are the three options available for the shape of the roof. However, if you decide to go for panels, keep in mind they always come in large ones. This means you can cut and bend them properly and obtain different shapes according to the design, style, and machines you want and have to obtain them. 
With the right professionals and cutters, you can obtain stunning results that will leave anyone breathless for the look of the roof. This is why many property owners that have tapered roofs go for metal options. After all, there is no problem to obtain a specific result with a company and contractors like us. Moving onto the next one, you have colors and different coatings. And the list continues from here on. It is a lot to consider and the options are not unlimited but it will sure take you several hours to go through all of them. 
Leave alone the fact of having to consider and look closer to the ones you are actually interested in. As a metal roofing company, we will go through all this with you to ensure you are going for the best options according to the climate but also your structure and needs. That aside, our company provides all the materials and elements to perform installations, repairs, and any other service. This means you will not have to go to another place to get the materials and then come back to us for the actual task. This would take a lot of work, and we are very picky about the brands and materials we use. We want to give options without sacrificing quality, which is why you can get from the cheapest to the most expensive metal roof options without worrying about having something that will not last for many years nor look good.
What you need to know about Port St. Lucie Metal Roofing Company
Our company has been in this industry for around 23 years to be a bit more specific, and there is only 2% of our clients who have complained about some services and results. Of course, we made sure to go back to our work and make sure they were satisfied with what we are able to deliver. This is something we have to make clear: we are amazing at what we do, but we are not perfect. Therefore, we can make mistakes and some things might not be the best all the time. 
But you as the client have all the reasons to come to us and let our contractors know what you do not like or from what you expected more. When you do so, we will go over the entire service again and fix everything you are not happy with. We also have our own mind, which means we will notice when something is not as amazing as it could be and redo it if this is what you want or need. All this without extra charge due to our mistakes. So far, what do you not like about metal roofs? 
Maybe you are unsure about going for one because it is a new world for you and you need to get used to not only the information but all the possibilities. This is fair, and while you are on it, we will make sure to support you however we can. Keep in mind our professionals and contractors can provide advising services without charging you a fortune for them. Also, we have a large variety of services that will cover all your needs. We might have focused on installations only or that is how it felt. However, our list of services includes repairs, maintenance, systems, contractors, and very specific ones that focus on the metal roofing system you decide to install.
When you are looking for a specific service, you can go to our service page and read information about the one that meets your needs and requirements. Or, if you are unable to find it, feel free to contact us and ask our personnel. We are sure that if you have a special request in mind, we will do our best to fulfill it. Therefore, do not feel limited for the services you can find on our website since we are open to any ideas and possibilities. What about the locations?
Every city and town in St. Lucie County and even near ones that are outside the area can count on us for our services. We have made sure to expand our offices, reach more areas so anyone can enjoy reliable and high-quality metal roofs. It is not easy to find companies like us in small communities or towns, especially when you have to travel to a large city or even pay for transport in case of contacting one without traveling them. In our case, you will not have to pay for our trips nor inspections. We are open to get there in no time and offer the same services we would offer someone in the largest city in the county.
In short, you can count on us wherever you are. Just keep in mind that our offices are not located in all places. We do have very close ones to each town and some small communities, but we still need you to contact us as soon as you want to know more about us or have our professionals to go over your place. In this way, we will be able to start the project as soon as possible and take the previous steps to guarantee the best service for you and many other people. Do you feel like we are still missing some information? Probably.
This is why we invite you to have a look at our website where you will find not only our services and locations but also a description of each roofing system. If you prefer customized support, you can call, email, or visit us anytime. We will never get mad at you wanting to talk with one or more of our roofers or experts to be sure about what you are thinking to hire from us. After all, it is your roof we are talking about, an essential part of your property that needs to be handled with the utmost care and attention in the world. And with us, you will obtain this and more, which we will show to you even before you hire our services for your business or home.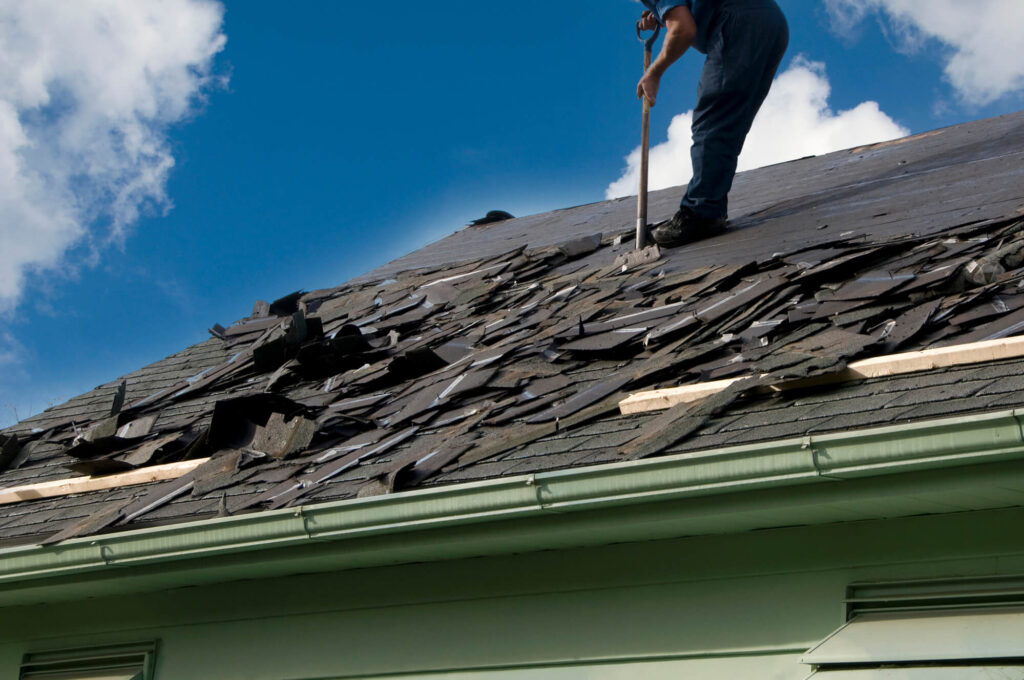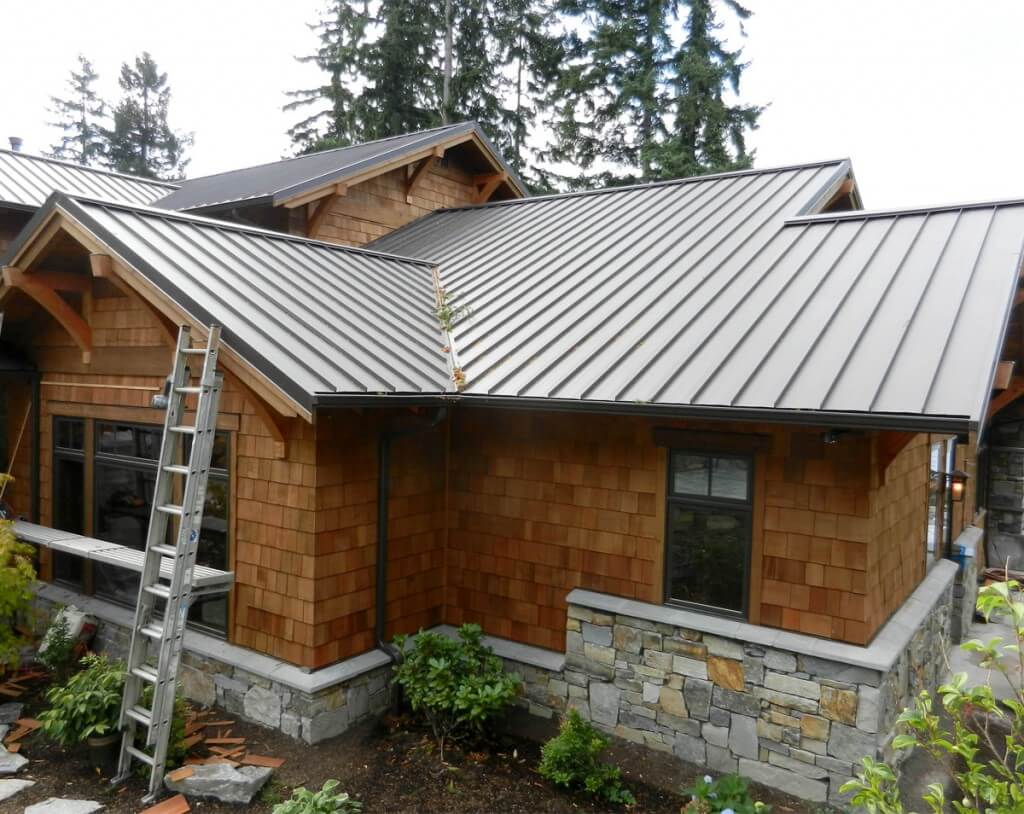 Time to Replace Your Roof? We Can Help
---
Considering roofing replacement? When it comes to roofing projects, many homeowners rely on professionals to get the job done. At Port St. Lucie Metal Roofing Company, our specialists stick to all the industry standards when installing metal roofing on both residential and commercial properties. Therefore, you can be sure of getting a sturdy roof on top of your house. As a result, you can get the best services from our company in the following fields;
What Locations do we Serve?
---
Port St. Lucie Metal Roofing Company is a name you can trust and rely on. Our metal roofing services were limited in Port St. Lucie, FL when we started. But with time our company has expanded and is now serving over ten locations within Florida.
It shows how reliable we are. Here are some places within Florida, where you can access our world-class metal roofing services: –