Port St. Lucie's
Corrugated Metal Roof Contractors & Installers
This type of metal roof is part of the ones that you can see the most in properties, both residential and commercial, and you can have a look at them due to their characteristic shape and design. Now, most people have a wrong concept about metal roofing overall.  Metal roofs are considered to be 'bad' in every possible way. They are more than just noisy, do not work well with heavy rains or hot summers, they will not last for many years, and so on.
Well, this is what people who haven't had a good experience with them or maybe none, say. The truth is that metal roofing systems can last for many years, more than other traditional and more popular options, especially among homeowners, such as slate and asphalt. If we have to point out the benefits of having a metal roof for your property, we will never end, but let's summarize them and mention the most relevant ones:
Durability and weather: they can stand heavy rains, snow, and work amazingly with hot cities and places since they reflect heat and can cool down the property.
Longevity: thanks to their durability and how well they are made, they can last for not less than 50 years.
Materials: you can choose between zinc, aluminum, copper, and steel. All of them provide the same previous benefits.
Designs and profiles: the variety is quite large and it depends on the material you choose. You can get different colors and final results depending on your choices.
Installation: you can install it easier than other roofing systems with the right professionals and roofers.
Maintenance and repairs: they are not usually required and most of the severe repairs occur when the installation was done badly.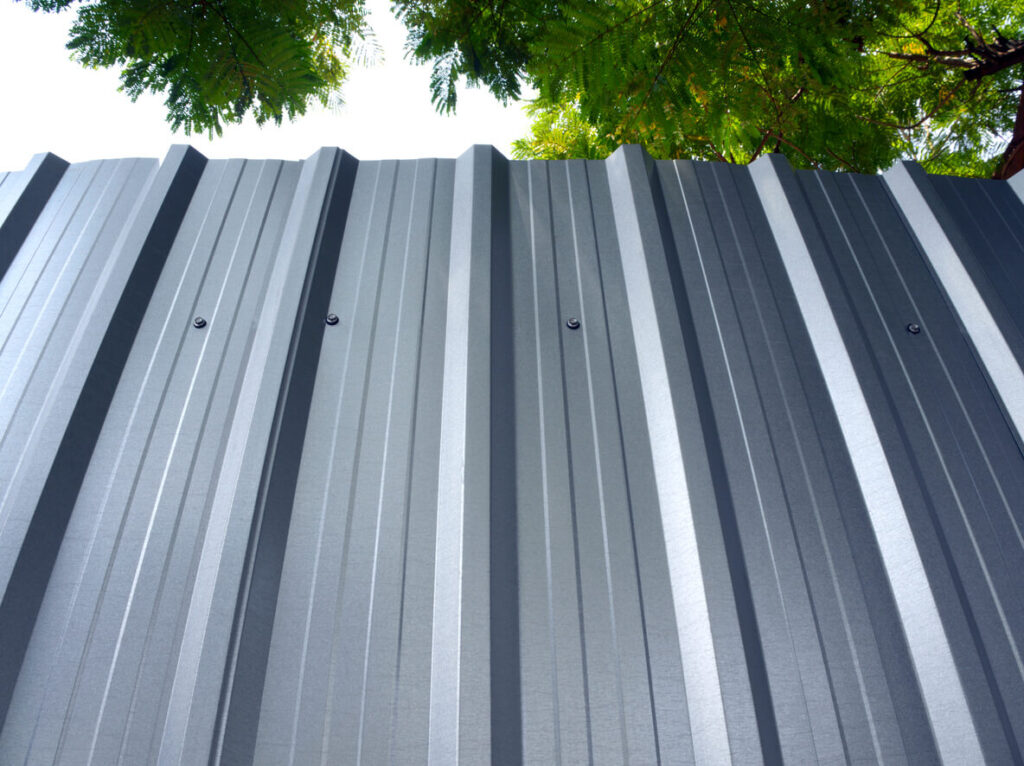 Now, do you have a better idea of metal roofs? Then, we can continue with the real topic. Among all the metal roofing systems available, corrugated metal is among the favorites despite it looking 'dull' for some people. It is all about the design, color, coating, and additions you decide to include during the installation and even maintenance. There is beauty in going for corrugated metal, and it lies in its design in specific.
It makes it more stable than other metal roofs that do not have the corrugated design. Besides, corrugated is one of the cheapest options in the market and you can obtain a lot from it without having to invest another coin over the years. Now, here is a question we are sure you are thinking: can they actually look good? We understand it, after all, old corrugated metal roofs you can see in Florida are not attractive—at least, most of them.
Therefore, it may take a new project and installation to be shown in order for you to notice the potential. But here is a simple example: the corrugated panels provide dimensional stability and structural integrity, and thanks to this, the property also looks amazing by choosing the color you want and the perfect layer of some textures. However, using some layers that add texture is not quite common among this roofing system in particular since you will have enough with a unique look.
How can you install one? 
It takes more than getting the materials and going to your property to do it yourself. Corrugated metal roofs can indeed be a good idea for a DIY project, but only when you are dealing with a very small space in your property. For businesses and an entire house, the best option is to get professionals that can guarantee the best results. At Port St. Lucie Metal Roofing Company, we have well-trained and experienced roofers that will deliver the best installations and repairs when required. 
Not getting your installation done in the right way and for the first time will cost you a lot in the future, one that is close. Most of the problems and repairs that come with metal roofs are due to the bad installation from the experts that handled it. As a consequence, you end up spending money you shouldn't have to, and time that will never return. This is why we encourage you to leave the task to us since we have been in the industry for over 22 years. And our experts and roofers have been in the business for at least 7 years. 
That being said, our company also provides the materials and tools necessary for the project. You will not need to go and buy the panels nor get fasteners or nails. We have the best options in aluminum, steel, or copper, which are the materials available for your panels. You can choose from any of them while keeping in mind the specific and final design you want, the climate in the city, and if you have a preference for the material. There is a lot to do, and the sooner you start, the less work you will have. After all, we will handle the entire hard work process that involves installation and finishing the project for you to enjoy the roof.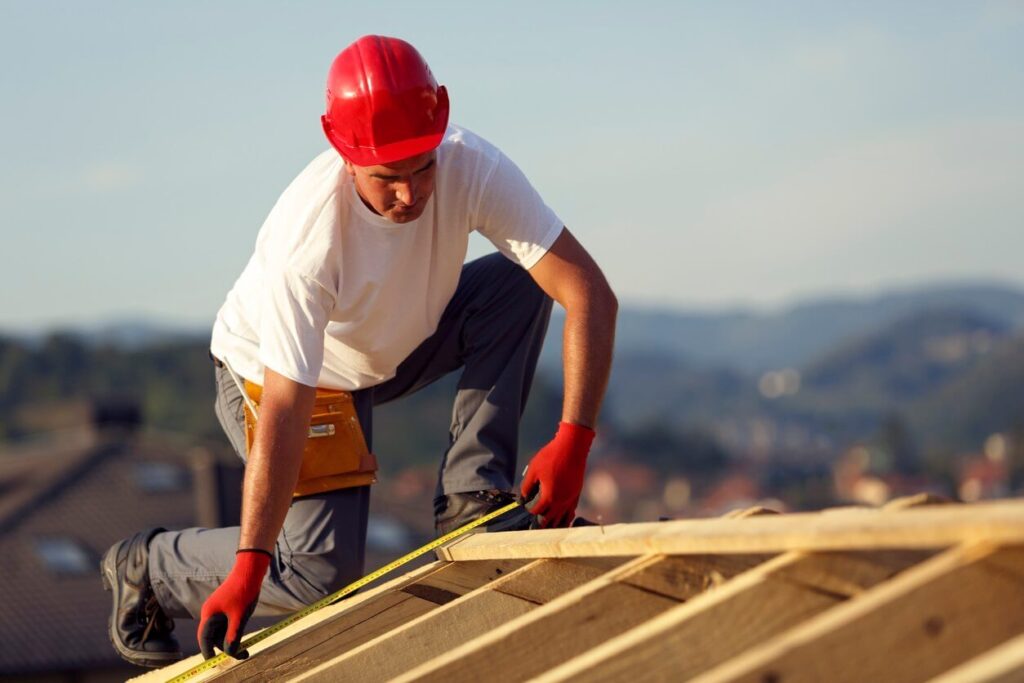 Is this everything we can do for you?
Our company still has a large list of services available. When it comes to a corrugated roof, you can come to us either if you need an installation, or maybe a repair and regular maintenance. We also work with replacements, re-roofing, or retrofitting. There are many services you might need in the future, and we have all of them available at Port St. Lucie Metal Roofing Company. 
All it takes is a call or email to contact our experts and roofers. Before doing so, make sure you have an idea of what you want and need. If you are not sure about going in the right direction, don't worry, we will help you with the choices and problems you are facing from the very first step. But we need to know your ideas and preferences in order to make the right recommendations and follow the design you are looking for.
Time to Replace Your Roof? We Can Help
---
Considering roofing replacement? When it comes to roofing projects, many homeowners rely on professionals to get the job done. At Port St. Lucie Metal Roofing Company, our specialists stick to all the industry standards when installing metal roofing on both residential and commercial properties. Therefore, you can be sure of getting a sturdy roof on top of your house. As a result, you can get the best services from our company in the following fields;
What Locations do we Serve?
---
Port St. Lucie Metal Roofing Company is a name you can trust and rely on. Our metal roofing services were limited in Port St. Lucie, FL when we started. But with time our company has expanded and is now serving over ten locations within Florida.
It shows how reliable we are. Here are some places within Florida, where you can access our world-class metal roofing services: –